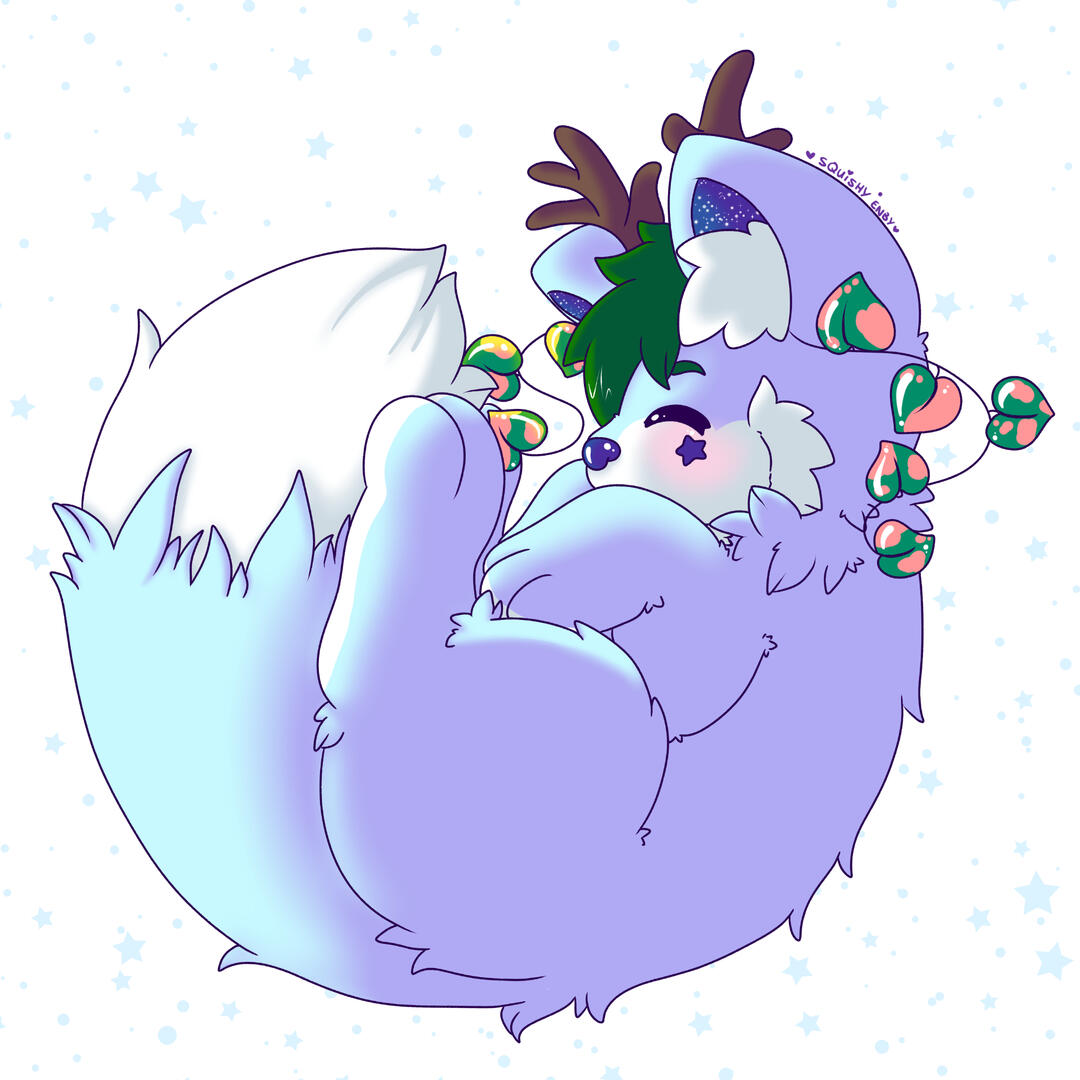 ❤ Squishy Enby ❤
Hi, I'm Star - but most people call me Squishy or Starlight. I'm a digital artist in the UK, I can't decide on a specific niche but I love drawing animals and plants, and most things I draw are pretty chibi-like! I'm 32, nonbinary (they/them) and disabled (autistic plus mental & physical illnesses). Art is my comfort and way of expressing myself, as well as making is easier to financially support myself, my partner and my pet reptiles.
.I have a sticker club and print club on my Patreon, so if you want monthly goodies sent to your door make sure you check it out!.I sell my art on Etsy, mostly art prints, stickers and pins, but I also have washi tape and I plan to add to my products to include more variety!
.I have Dissociative Identity Disorder, as a simple explanation it means that there are multiple people sharing the same body caused by childhood trauma. You'll see me often using 'we', 'our' and 'us' because that's more natural, comfortable and accurate. You may see different names signed on our socials as well, please be respectful even if you don't understand. If you want to learn more and/or get to know us better then you can message us to ask things, or alternatively you can learn more about DID by watching amazing YouTube channels like Multiplicity And Me.